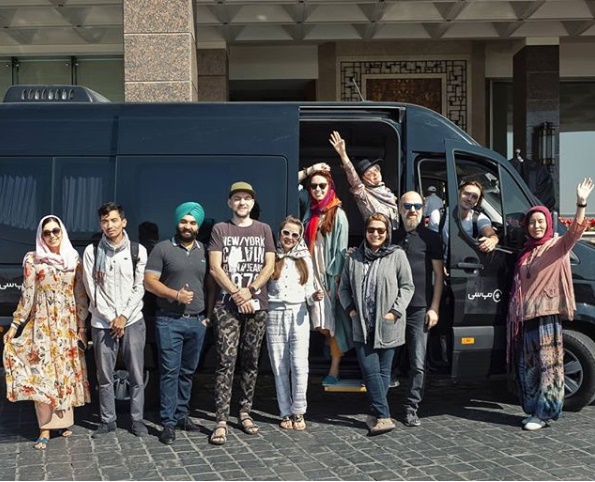 Feel Iran is a fam trip to show Iran's beauty and Safety. Twelve famous travel blogger and Instagram influencer from across the world has traveled to Iran. Their mission is to prove that despite the things many might think, Iran is an attractive and safe travel destination. They are from different countries such as China, Brazil, Ukraine,France, Russia, India, Germany, Italy and Turkey.AcrossIran is a well-known Iran Tour Operator which makes you the best trip to Iran.
FeelIran project plan is to have a fam trip for these famous influencers to show Iran's beauty and attractions in a ten days tour. Our dear tourists just entered Iran and are going to visit other Iran cities after a city tour of Tehran.
Vutheara Kham the famous French photographer is saying he wants to discover this country with his own eyes. And visit the deserts, mountains and jungles of Iran himself. Since heard that Iranians are hospitable and kind people he decided to accept the invitation for traveling to Iran.
Kati from China is a social media expert and travel blogger. She said about reading various books on Iran before the trip. She also Included that both Iran and China have old and rich culture. In addition to these Kati said she heard a lot about one thousand and one night legend. Experiencing Iranian's daily life and food is another reason she is interested to see for herself.
Feel Iran is a fam trip to show Iran's beauty and Safety.This trip was a plan from Iranian NGO FeelIran. Huda Rostami a famous travel blogger in Iran was the founder of this familiarity trip. The purpose of FeelIran project is to introduce and expand travel and tourism of Iran.
---