ABOUT US
Awards And Certificates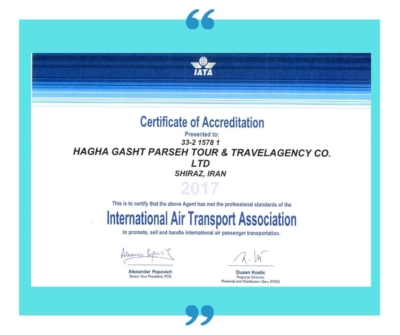 IATA Certification
A travel agency can be trusted only when it has all the necessary certificates. As a matter of fact, AcrossIran has been among the best travel agencies. We have won different awards through the years. AcrossIran is an Iran travel agency with IATA certificate. They are responsible for giving credit to travel agencies around the world. Therefore, travel agencies have to go through a hard process to get a credit.
Air Arabia Top Persian Travel Agency 2016
As a result of hard work and energy of our skilled staff and certifications. We had the honor to be one of the best Persian travel agencies in 2016. Air Arabia chooses the best agencies each year. Therefore, in 2016 they granted us the mentioned award.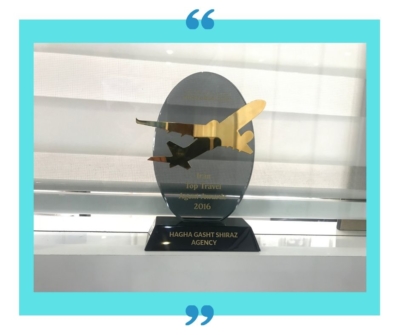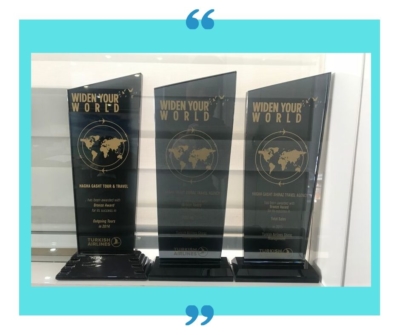 Persian-travel-agency-AcrossIran
AcrossIran is a travel agency that works with many companies. Both in Iran and other airlines around the world. Moreover, Turkish Airlines is our company's main co-worker. Therefore, we had the honor to be this Airlines best seller. As a result, we are awarded for years in row.
Turkish Airlines Tour Operator Bronze Award
Turkish airlines is one of the greatest companies we work with. Moreover, they gave us the Bronze award of the best tour operators in Iran at the year of 2011.
Turkish Airlines 3rd best seller 2018
We sell tickets and tours as a delegate of Turkish airlines. Tickets are available in different routes. As mentioned before, AcrossIran won the prize for the best tour operator in 2011. In addition, they declared us as the Best seller in 2018.
Turkish Airline 2nd Best Seller 2017
It is worth to mention that as a well known travel agency. We do not focus on just awards. Meanwhile, we gather our strength to serve our costumers. As a result, these awards show that we have been successful so far. It is our pleasure to give the best services to our costumers.